Presidential candidate Hillary Clinton, talked about the national shift to alternative energy sources on Sunday. Her proposal is to implement clean renewable energy, such as solar and wind to power in every home in the US within a decade if she wins the Presidential office.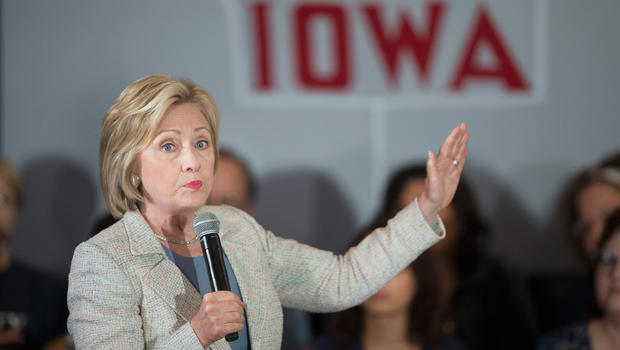 Clinton also pledged to have more than half a billion solar panels installed nationwide within the first four years of serving her term.
Hillary Clinton claims she wants more solar, more wind, and more advanced biofuels to be used for the coming years – she wants every household to be energy-efficient. Clinton made this announcement at a rally in Ames, Iowa the other day. She believes that those who are against this idea are not paying attention to the benefits of solar energy and are not looking at the bigger picture of long term sustainability.
The goal of this plan was announced to focus on a comprehensive climate-change agenda that will hopefully be released in the coming months.
Recently, Clinton has been facing a lot of stress and pressure because of her Democratic presidential rival Bernie Sanders – a self-proclaimed socialist who had made the climate change and environmental activists nervous about their upcoming plan. Sanders opposes Clinton's solar power initiative.
Clinton's campaign asserted that the goals would generate to at least a 700% increase in the installed solar capacity, and that it will hopefully result in the production of at least one third of all electricity coming from renewable sources.
Clinton also called for improving the federal clean energy tax incentives in a way that they will be more affordable to the public. In Ames, she announced that she will continue with the wind production tax credit and recalibrate other tax incentives that are not practical.
Clinton also said that she would try her best to fight efforts to roll back the executive actions of the current President, Barack Obama. She believes that curbing carbon emissions from power plants can lead to a clean energy economy in the future.
This campaign will result in more jobs and businesses as well.
The proposals will be discussed on Monday at an energy-efficient transit station in Iowa – the leading wind energy producer, that also happened to be the state that kicks off the 2016 presidential nominating race.
Clinton acknowledged Iowa for supporting the use of wind energy as well as advanced biofuels, as well as implementing state tax rebates for the installation of solar panels for both residential and commercial purposes.
On the other hand, Clinton criticized the Republicans who believe that climate change is just a man-made phenomenon.
"They will answer any question about climate change by saying: 'I'm not a scientist.' Well, I'm not a scientist either. I'm just a grandmother with two eyes and a brain and I know we're facing a huge problem," Clinton said.