Recently, SolarCity Corp. create a plan to decorate the rooftops of both midsize and small businesses with solar panels. This will be done through providing an innovative financing strategy to the market that has not yet been seen.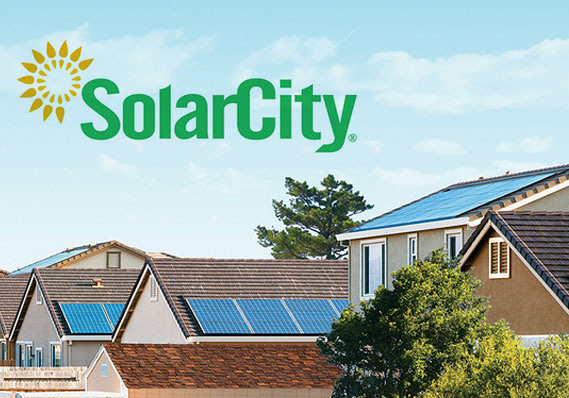 CEO Lydon Rive said that this move would allow companies that implement solar panels to save as much as 5% – 25% in their monthly utility bills.
It has been seen that businesses that are using solar arrays of less than 500 kilowatts made up less than 40% of solar installations in the first 3 months of 2015. On the other hand, solar arrays that were below 100 kilowatts made up 10% of their installations during the same time period.
That said, the target of SolarCity are businesses that employ small solar arrays usually around 30-kilowatt systems, and focus less on those that use around 500- kilowatt system that are often used for warehouses and storage facilities. That is why the company is also planning to make leasing accessible to businesses and they will start in California then slowly expand the following year.
Over the years, no company has addressed this market on a large scale, and that is the reason why these companies do not even have solar panels on their roof – obviously, no single solution has been available for them.
It will cost a lot to create and set up such solar array and the solar installers should also spend a considerable amount of time customizing the system – this includes the design cost as well as the legal fees. Additionally, the installation of the panels passed out to subcontractors made this deal financially impractical in the past.
The effort needed to get a 1,000 kilowatt system is similar to a 50 kilowatt system, and thus, the work relative to the profit does not make sense.
The vice president of state affairs, Sean Gallagher, claimed that budding businesses find it challenging to acquire funding for solar projects because their credit-worthiness is not easy to assess. Not just that, when the state limits their incentives, small businesses usually cannot move forward without full incentives.
SolarCity has a solution for this. They are planning to keep the cost at bay and use the company's installers instead, as well as use an ordinary panel design. This will reduce the installation time and cost.
Aside from that, SolarCity will also consider Property Assessed Clean Energy finance programs. These are connected to an agreement to the property where the solar panels are currently installed. As for the refund of upfront costs, it will take around 20 years.
As for the vice president of GTM Research – a Boston-based clean energy consulting firm, he believes that none of this stuff is very helpful at all. Since it has never been done before, it is hard to predict what will happen next.
Over the years, SolarCity managed to endure the net losses it suffered and has successfully expanded into the solar industry when it comes to rooftop installations. It's shares have been upgraded to outperform which caused its share price to rise 7 cents Monday to $54.69. SolarCity is still coming off it's 30% drop from it's high earlier this year.